Hi Guys,
Ive got some more stuff for sale. Nothing belongs on the shelf in this round, these yoyos are players... damn good ones.
2006 Oznats edition element X
This thing is near mint condition. Thrown a few times in my bedroom just to see how it plays. Plays fantastic. Next to no wobbles, nice solid feel.
Limited 2006 Australian Natonals edition, Green & yellow marbled, shiny silver rims. Not a scratch or scuff mark anywhere. Sexy as hell.
$35 includes express postage as always.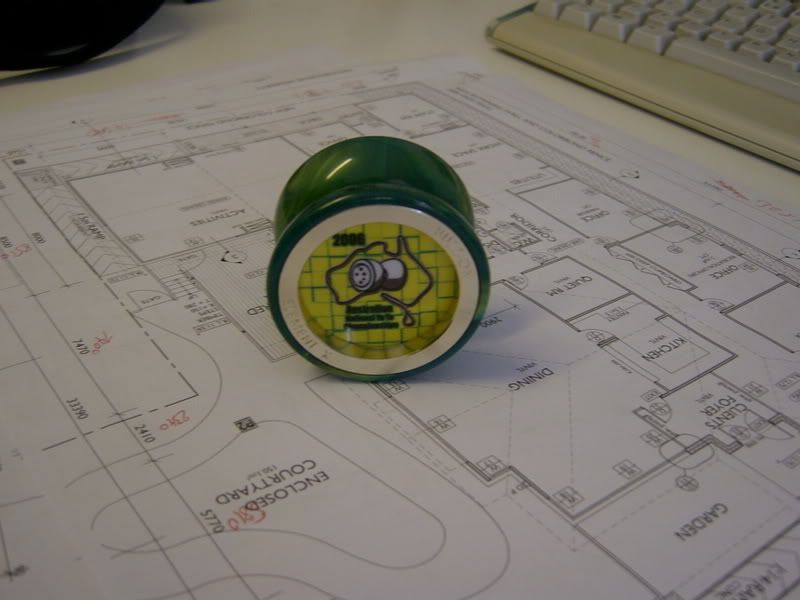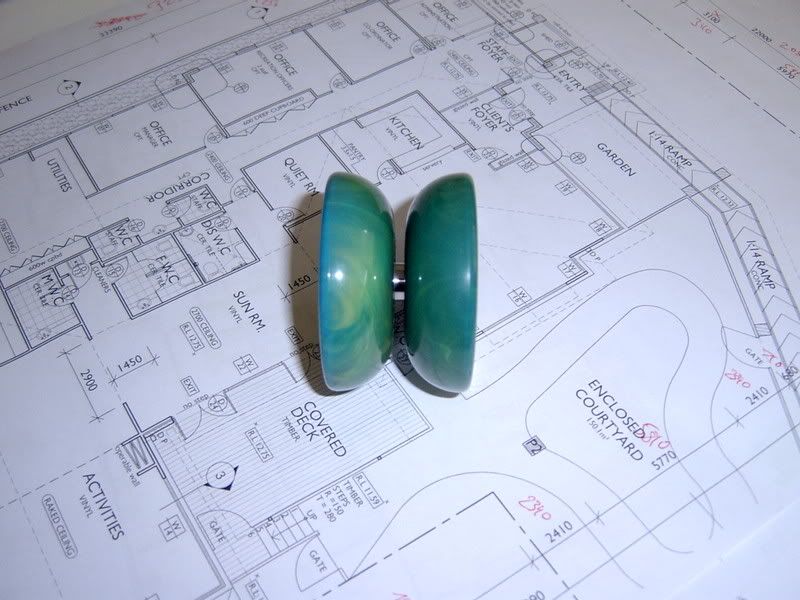 Custom modded FH0
From the same guy who made my other modded zero (which is still for sale
price drop to $70), comes this.
Black mody, machined aluminium rings, wide gap, limited edition yellow MER (2005?) caps, recessed silicone (not the best silicone job, but easy as to replace, still works extremely well).
Was my main player for a while, so its got a few white scuffs (not sure what from) and one scratch on one of the rims (about 4mm long, but not even half a mm deep).
I was playing with it the other nite and it was reaalllly hard for me to decide to put this one up for sale.
$60 includes express postage.
This cost me $90 brand new, so thats a pretty big saving to who ever wants to buy it.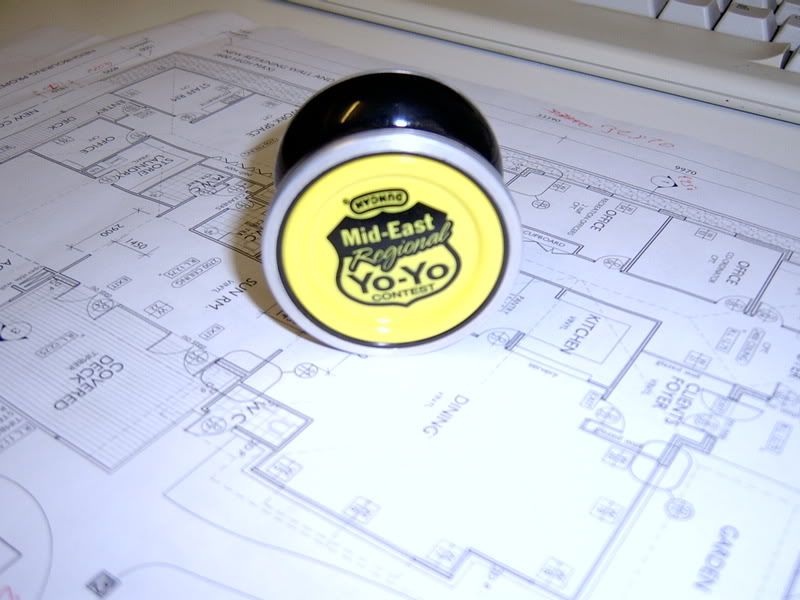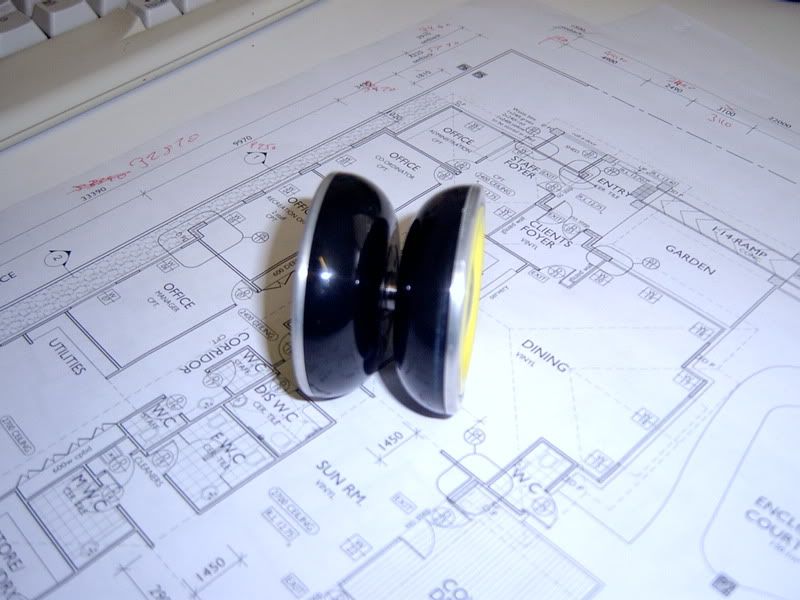 Wobble master inc. Custom modded HFH
VERY regretful sale
Our very own Brad Forschinger went mod crazy a few years back and cut up only a few (yes, very few... a couple went to singappore, a couple stayed here and i was lucky enough to get one)
Dont let the name fool you, this thing doesnt wobble. (no more than any off the shelf yoyojam anyway... infact, quite alot less).
Wide gap, kentaro pad, real solid feeling yoyo. Spins like a demon.
Well used, a few scratches and the logo has worn off the side caps, one side cap has a tiny intent from the inside where the axel has gone a little too far out....
Just remember, its a race car, not a show car
The wieght distribution of this thing is just perfect. I had a throw of this one the other nite and it didnt want to put it down.
Aussie made, super rare since wobble master inc. went bust...
$50 includes express postage.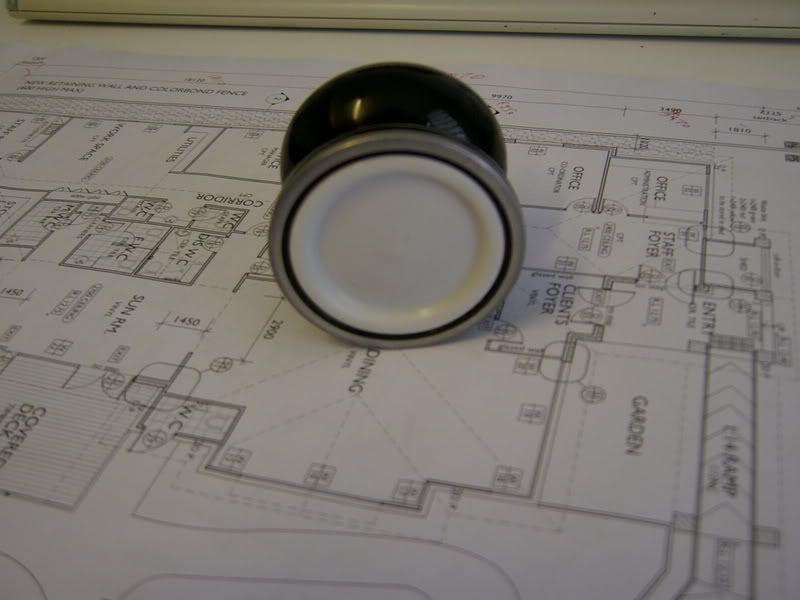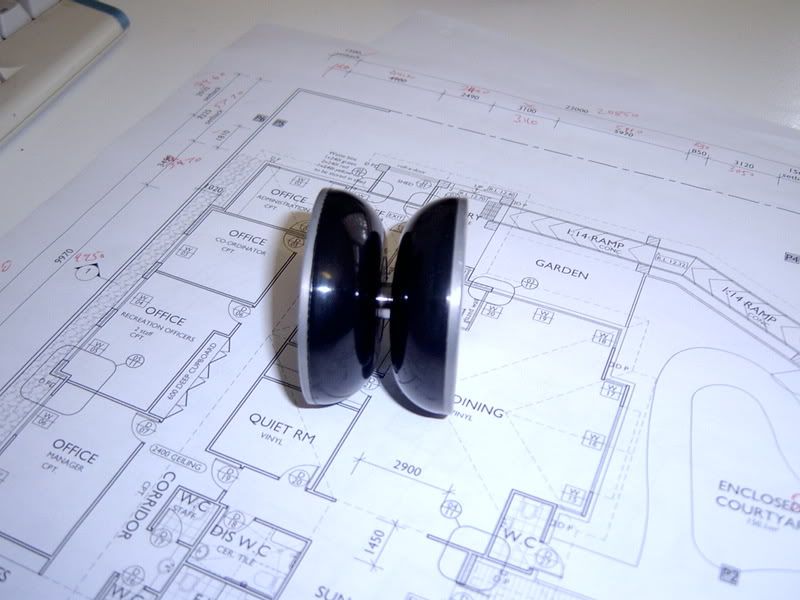 Cant throw in any free stuff this time around guys... its all gone
The only thing ive got is an old team yoyojam shirt which i will gladly chuck in to the first person who buys something...
>>>Ap2003 Singappore, far right>>>
(owning shirt doesnt make you part of team yoyojam)