Ok so i was rummaging throught my parts box and i found 3 spare yoyojam bearings that were siezed up. These things had been cleaned previoulsy a number of times, but havent been consistently cleaned for over a year.
I would flick them and id be lucky to get 1second spin on them.
I started to break them in one at a time by throwing them in one of my yoyos but it was taking its sweet ass time, so i made this (based on Johnnie D's bearing cleaning video):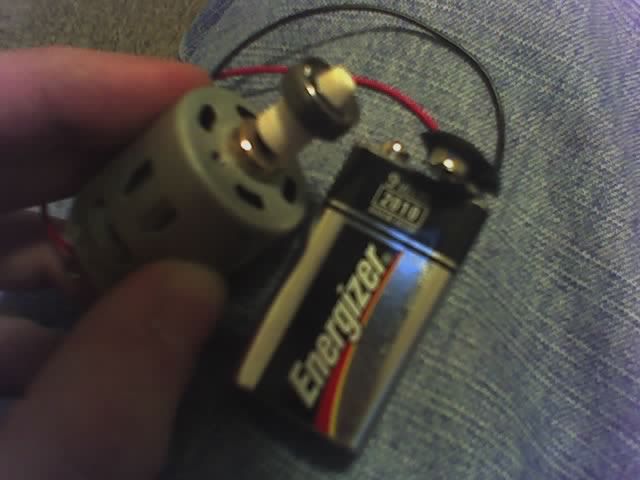 I used a piece of rubber from an eraser pencil that i sharpened with a pencil sharpener to get a point so i could fit various sizes on there.
All you do is put the dry (cleaned), siezed up bearing on the rubber and turn the motor on.
Then, grab hold of the outer race of the bearing to simulate what it would be spinning like inside the yoyo.
It takes about 30 seconds to free up the bearing. It may take a few goes and a few practice throws to get it fully freed up up its sure easier than throwing the yoyo around to free it up.
Also, you dont even need to take the bearing out of the yoyo to use it. You can turn the motor on and apply the rubber to the side of the bearing while its still in the yoyo and it would work just the same (would only work like this for yyj).
So now i have 3 totally clean and free spinning yyj bearings from 3 siezed up, crappy, un-useable yyj bearings.
Mark[/img]