Dont be alarmed it wont bite..... not without a bind neways.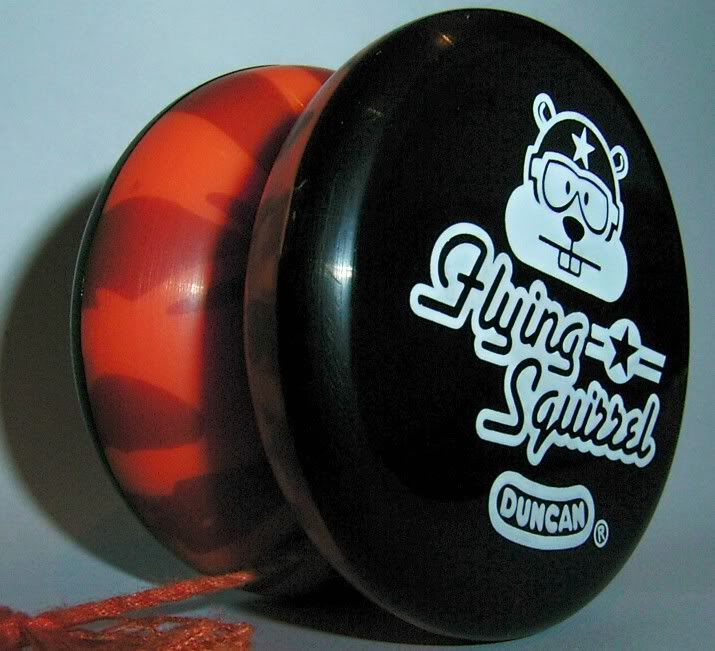 This is a duncan flying squrriel that i both modified and dyed for a competition run by an american from another board.
He sent out this yoyo and gave me money to send it back to modify however i saw fit, in order 2 possibly win something.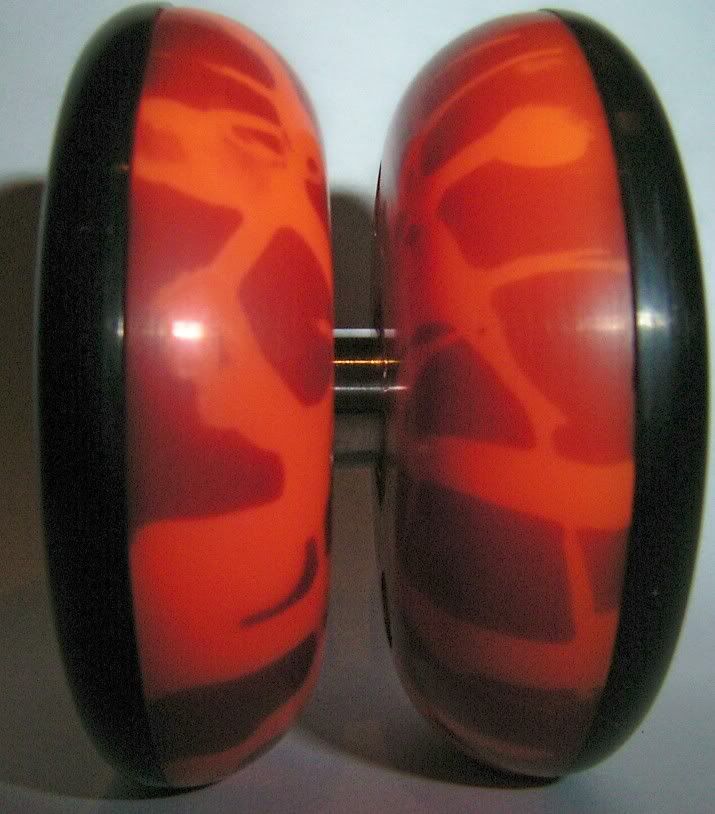 I chose to utilize both the original color and the starburst by turning it into a silicon hybrid-like foxy lookin plyr4DppL.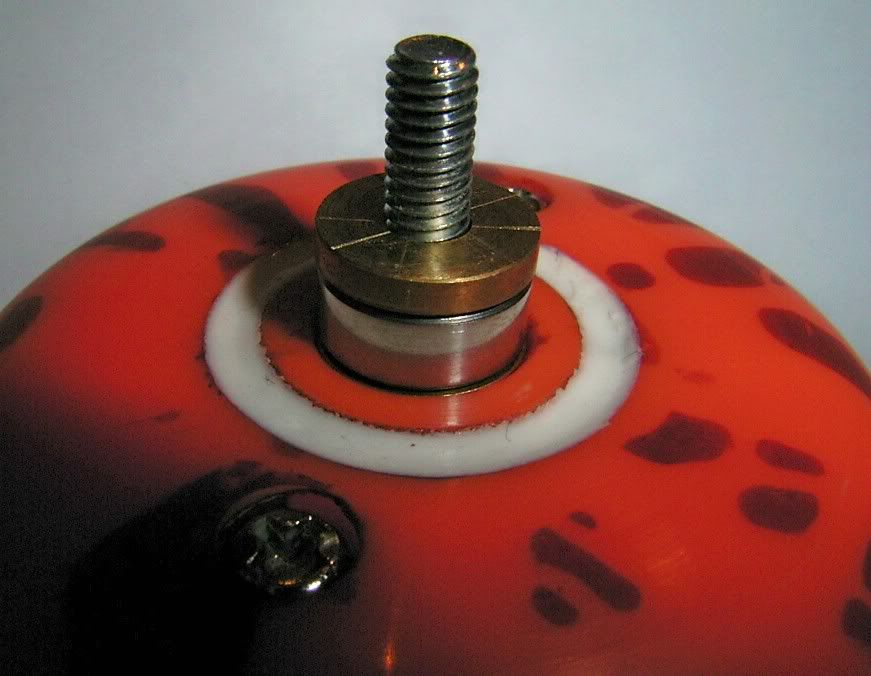 I also machined the back of the spacers to kill off any possible string slippage (happens on some squirrels) i hope you like it asmuch as i do.