Ok, hopefully this can help people find there bearings a little.

This one shows where Westfield Marion is in relation to the City.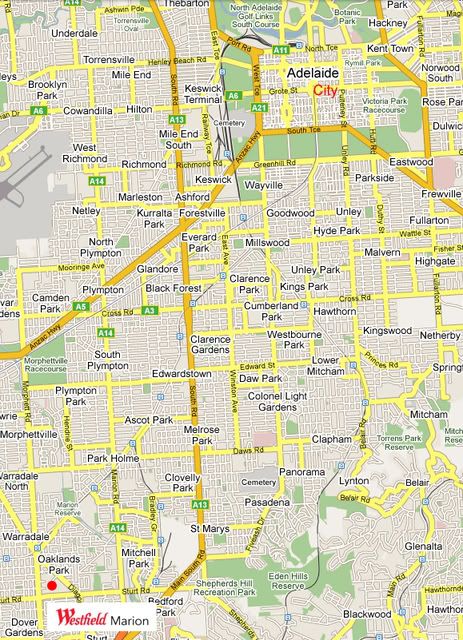 And this one shows the area around Westfield and where Warradale Camp is in relation to it.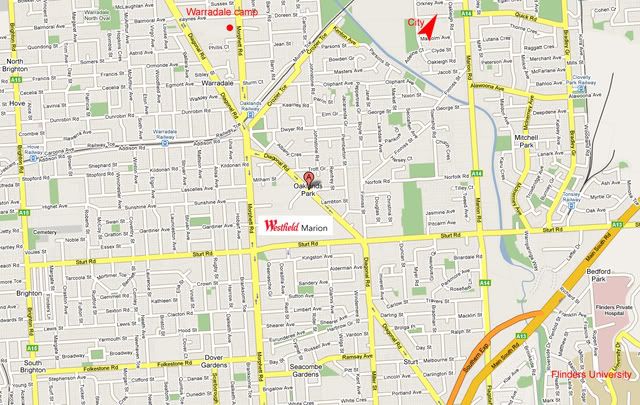 Ok now if you in the city and you want to get to Westfield Marion either take the Norlunga Train and get off at Oaklands park and then walk to marion as shown in this next map.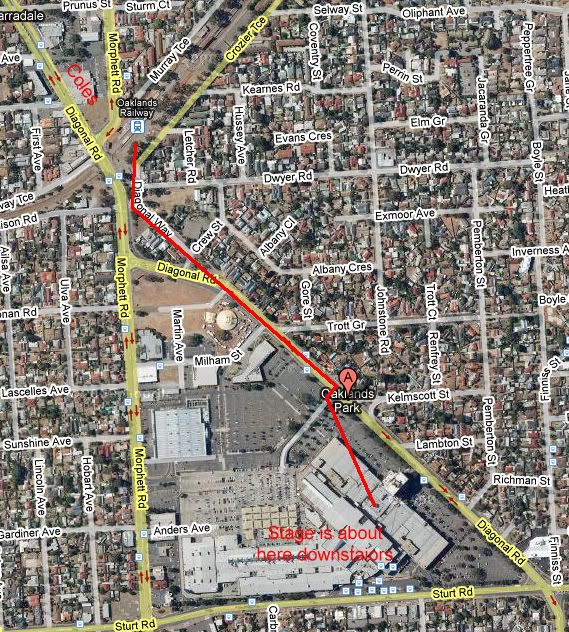 Now theres quite a few buses which go to or passed marion so I'll list all the numbers which go from the city to marion:
198, 199, 213, 215, 216 - these run 7 days a week and are probably the most direct routes to use. Not too sure where to get on them in the city as I don't use buses... but I think if you look along king william road you should find the right place, or victoria square is another place to get on.

and heres where the buses stop at marion in relation to where the stage is:



heres the info for bus/train/tram fares - not sure if interstate student cards are accepted here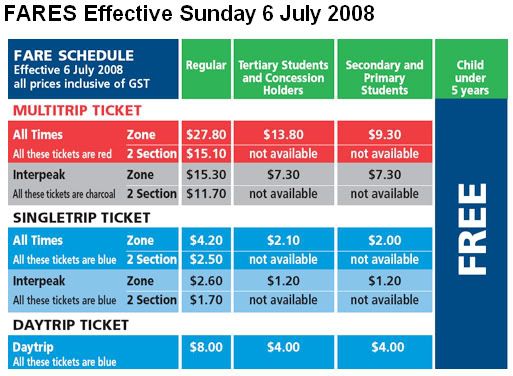 hope this helps some people out a bit, I know most of you will be staying with skip, stu and myself, but its always nice to kind of know where your at.
K